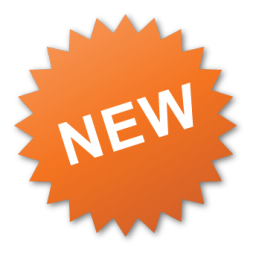 Welcome to Pepstock.org!
The Pepstock Team is pleased to announce the availability of JEM, the BEE version 1, called ACACIA.

Version 2.0, BERGAMOTTO, is coming soon (March, 2013).
Vertical scalability: for users who have got big machines with many resources can use a unique node, changing dinamically the number of jobs which can be run
Eclipse plugin: a plugin for Eclipse which provides to developers the capability to connect to many JEM environments and work on them, testing own batch application
public repositories GIT: all source code will be available by GIT repositories
---

Version 1.4 is available !!
Download from here!

The following are the current main features of JEM, the BEE:
Cloud-aware: runs on clutser mode, with high availability and high scalabiltiy
Cross platform: is a java application, so can run everywhere!
Multi job control languages: is able to manage Apache ANT and VMWare SpringBatch application frameworks
Multi programming languages: is able to manage, by Apache ANT, many programming languages to use for business logic
User interface: complete web interface and Eclipse plugin for developers
Security engine: roles engine, both on user interfaces and during job executions
Common resources: common repository of resources accessing by JNDI or environment variables
Job Monitoring: by user interface, you can monitor all job executions
Output management: is able to collect jcl output and to see by user interfaces
GDG: versioning files like mainframe ones
Global resources system: engine to synchronize resources (mainly files) inside the cluster
License: JEM, the BEE is under GPL version 3!! Pay attention that the previous versions (before 1.3) were distributed with different (and not compliant with GPL) license! JEM, the BEE Eclipse plugin is under EPL version 1
Swarm: is the feature to join different JEM groups together, routing the execution of jobs on another group! Consider it like "the cloud of clouds"!
Parallel Computingnew: uses multiple processing elements simultaneously, breaking the business logic into independent parts so that each processing element can execute its part of the algorithm simultaneously with the others. JEM uses JPPF integration to perform parallel tasks!
Resources templatenew: capabilities to create custom common resources which can be used inside JEM. With this feature you can connect all middleware, database and application that you want, maintaining a central configuration of them!